At the heart of every music town is a guitar shop; Division Street Guitars in Peekskill is no exception. Located right on – you guessed it – North Division Street, the guitar shop is a top attraction in a city bustling with music lovers and artists.
Just a block from the Paramount Hudson Valley Theater, the tiny shop, nestled between a row of restaurants, is a must-stop for traveling musicians looking to add some vintage flair to their collection.
Over the years, owner Paul DeCourcey has sold his high-end products to the likes of Joe Bonamassa, Boz Scaggs, Melissa Etheridge and "that guy who made the bumper sticker co-exist," store employees humbly boast.
An average day is a little less starry, but the shop maintains a steady stream of customers, from the casual browser to curious salespeople and local musicians who just stop by to chat. No matter the client, Paul says he brings the same dedication to his craft.
"You have to have some talent for this and I had that," DeCourcey said plain and simple.
DeCourcey's journey to becoming a luthier (a maker of stringed instruments) began when he was 19 and living in the nearby town of Ossining. There he worked at a local music store and was mentored by the owner before becoming head luthier at Southside Guitars in Brooklyn.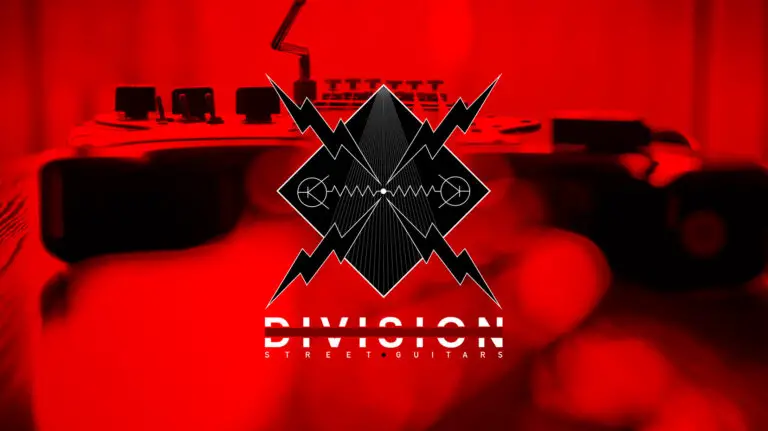 After a few years of commuting to the city, DeCourcey decided to move a little closer to home, opening Division Street Guitars in 2014. Initially he operated the place primarily as a repair shop but gradually transformed space into a full-fledged guitar shop. .
Unlike chain guitar stores like Sam Ash or Guitar Center, DeCourcey specializes in buying, refurbishing and selling vintage guitars. And after more than 20 years in the business, he has a very good eye for them.
"I just like the older stuff…That's what I know best," DeCourcey said. "I think it's more when you take it, you immediately feel how it's done and it kind of speaks to you."
At any one time, the store houses 75 to 100 guitars as well as a colorful array of used pedals, amps and miscellaneous gear. DeCourcey also sells guitars at trade shows as well as online at reverb.com, an online marketplace for musicians.
Currently in stock is a 1979 Gibson Les Paul Deluxe, a 1963 Fender Duo Sonic and a 1947 Martin 00-21, as well as many other models from various brands.
Interestingly, DeCourcey said he wasn't a great musician himself, or maybe he was just humble. DeCourcey co-wrote Grouplove's hit song "Colours" when he toured with the group's frontman, Christian Zucconi, who also fronted DeCourcey's own band, Aloke.
Despite the large supply of guitars in store, DeCourcey currently only has two bass guitars (his instrument of choice) at home, a surprisingly low number for a musician of any caliber. Still, the lowly guitar shop owner said he had more fun working on guitars than playing them. Indeed, it's clear from the way his face lights up when he talks about guitar repairs, that being a luthier is where DeCourcey is most at home.
"It's good to be in the zone and work on the guitars," he said.
DeCourcey also served as an unofficial mentor to budding musicians in the community. His store is currently run by two Peekskill locals, whom he trained himself. Paulie Beladino, a local musician, has worked at the storefront since he was 19, when he asked Paul to take him under his wing. The gig allows Beladino to rehearse and travel with his band while maintaining a more stable source of income.
"Every part of my day is music related and everything I do to make money has to do with music and that sounds like success to me," he said. "Just swing and roll here."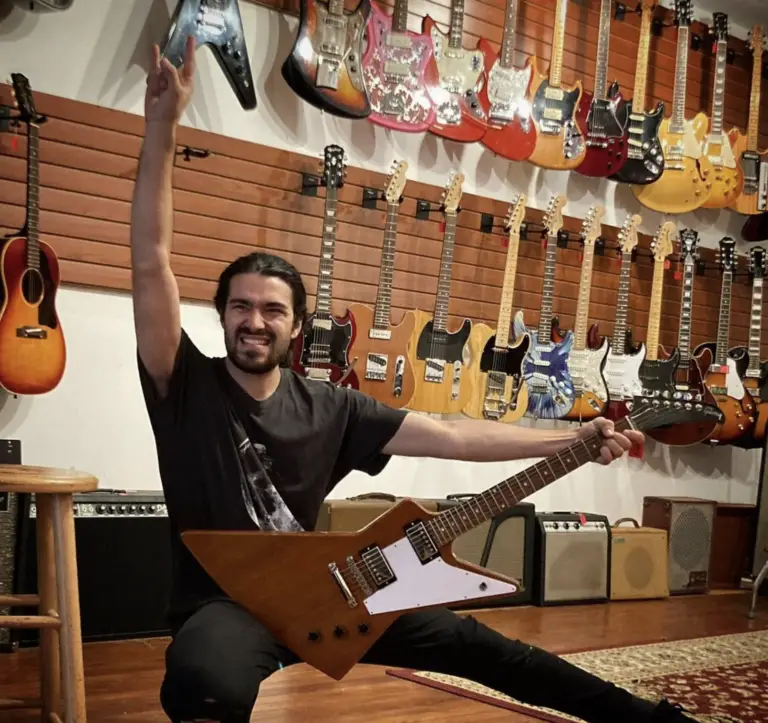 Although Beladino admits to being more of a musician than a repairman, he said he still feels the childlike excitement when a new vintage guitar hits the store.
"There's nothing more exciting when you see the case and you know what it could be, but you don't know what it actually is and you open it up and it's like 'oh my god "", did he declare. "Each of these guitars has years and years of stories and experiences."
Another store employee, Matt Labozza has a similar story to Beladino. He, too, has been at Division Street from the start and learned under DeCourcey. While audio engineering is his primary after-hours passion, Division Street Guitars provides a similar refuge for learning and enjoying music.
"Before I worked here, I brought all my shit to Paul, even the basic strings," Labozza says, as he now casually holds up a guitar during the interview. "Almost everything you see me doing here is thanks to this man."
In the eight years the store has been open, DeCourcey said he hasn't changed much about the store. From the start to today it's still familiar faces, beautiful guitars and good vibes all around.
Division Street Guitars is located at 36 North Division St, Peekskill, NY 10566 and is open Tuesday through Saturday from 12 p.m. to 6 p.m. and Sunday from 12 p.m. to 4 p.m. for the holiday season.
Call them at 914-737-2630 or check out their inventory on Reverb.com