The A's are firmly in the middle of a rebuild. They stripped the roster almost to its posts in the 2021-22 offseason, dismantling what had been a borderline playoff team to cut spending. Matt Chapman, Matt Olson, Sean Manee and Chris Bassit all left last winter; Frankie Montas follow-up by the deadline, and Sean Murphy was the last big chunk to move a few weeks ago.
With all of their star players out the door, Oakland is pretty much done with its sale. They are now including a number of young pre-offer players on a list that once again stands as one of the worst in the American League in 2023. The A's are looking a few years down the line, and it stands to reason that they Je would therefore be open to moving virtually any player on the roster with an established record in the major leagues.
Ramon Laureano is perhaps their most up-and-coming business candidate, but he's coming off a tough season one year out from a performance-enhancing drug suspension. It's probably best to let him try to rebuild his stock in preparation for an expiring deal. There's another outfielder that GM David Forst might consider a high sell possibility: Seth Brown.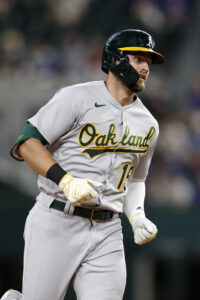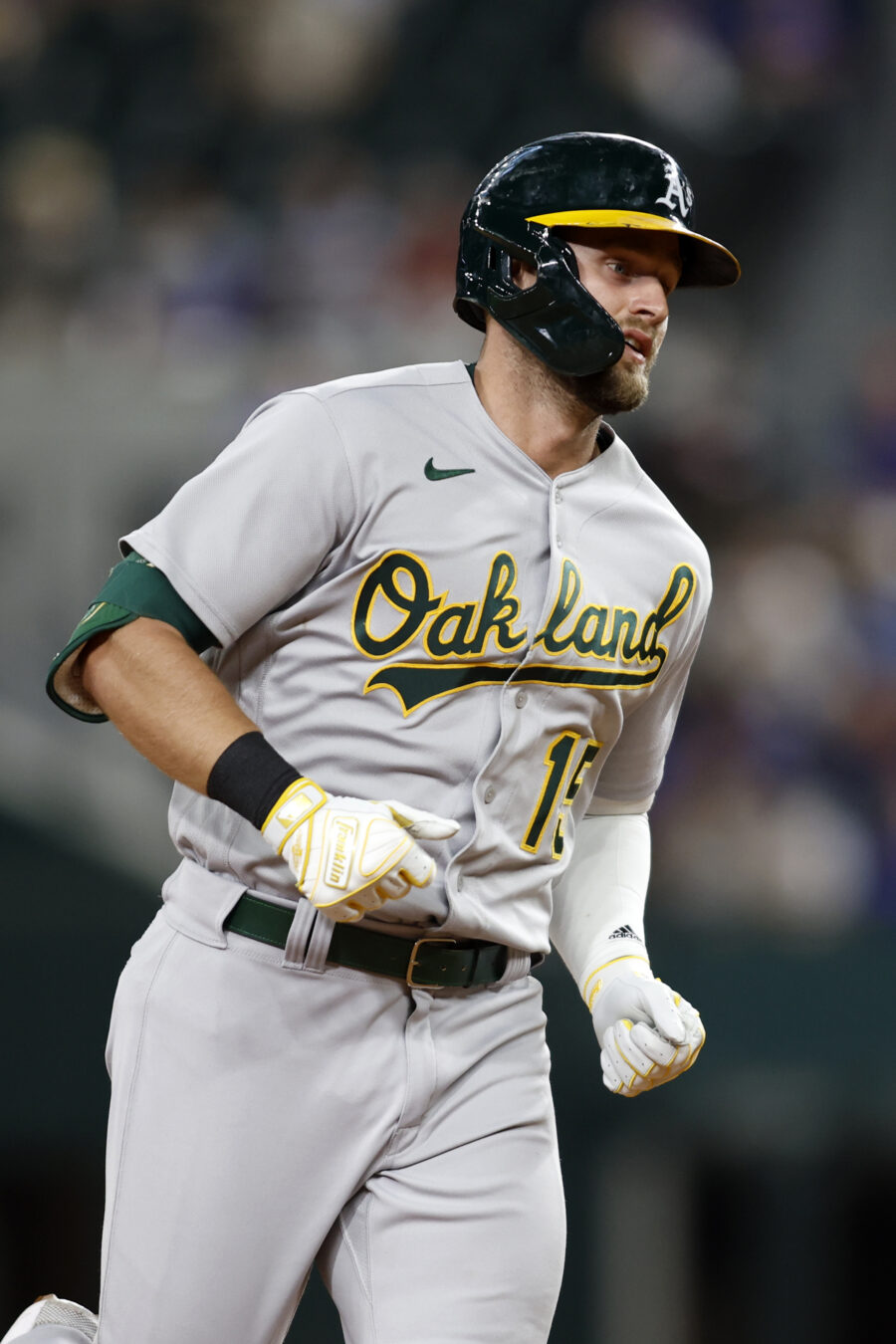 A former 19th-round pick, Brown was never considered a particularly notable prospect. He didn't reach the majors until after his 27th birthday at the end of the 2019 season. Brown barely played at the MLB level his first two years, not exceeding 26 MLB games in a season until 2021. He earned 307 on-set appearances that year, connecting on 20 home runs but only reaching base at a .274 clip.
Last season, the Lewis-Clark State College product got his first real run as an everyday player. He adapted 150 times and totaled 555 trips to home plate. Brown hit .230/.305/.444 with 25 homers. His on-base percentage, while a little below the .312 mark in the league, was not at the unsustainable level of the previous season. He reduced his takedown rate from 29% to a more manageable 26.3% while increasing his walk percentage to a solid 9.2% clip. Brown still doesn't have a great plate discipline profile, but those numbers are good enough for a player with his power. His slugging mark was nearly 0.050 points above the league average despite playing half of his games at the spacious Oakland Ballpark.
Virtually all of those wins came in a torrid second half. Brown carried a .216/.269/.396 line in the All-Star Break. After the Midsummer Classic, he posted a .249/.348/.507 showing over 250 plate appearances. He more than doubled his walk rate from 6.2% to 12.8% and had 15 long balls in the second half. He finished tied for 11th in homerun majors after the break, while his 147 wRC+ during that span (indicating overall offensive production 47 percentage points above the league average) ranked 27th among those with at least 150 plate appearances.
As with any relatively small performance of this nature, it's probably fair to assume that Brown won't maintain that pace. He doesn't have to be one of the league's top 30 hitters to be valuable, and he clearly has a legitimate edge. He's now caught 45 home runs in just under 900 plate appearances over the past two seasons. In the two years, he recorded a hard contact rate north of 40% – about five points above the league mark.
Even with some likely regression from his late-season tear, Brown is shaping up to be at least a quality power bat for the strong side of a field. For his career, the left-handed hitter has a line of .239/.309/.482 against the right-handed pitcher. He only managed a .172/.230/.297 mark against southpaws and would likely be out of sight against tough left-handed arms if he were to land with a competitor.
A good runner, Brown also stole 11 bases on 13 attempts last season. The A's even gave him some late-season work in center field, although he struggled a lot there. Public metrics suggest he's a more viable defender in the outfield from the corner and at first base. The bat will have to wear the profile, but Brown has enough athleticism that he could factor in at a few of the lower value positions on the defensive spectrum.
So far, there's been no indication that Brown's name has been mentioned in trade talks between Oakland and other clubs. Unlike most of the players the A's have shipped in recent seasons, they have no salary incentive to deal with Brown. He will play this season for just over the league's minimum wage and is eligible for arbitration three more times thereafter. Trading him wouldn't be about saving money, but the chance to potentially salvage a mid-tier prospect or two for a player whose trade value might be at its peak. Although controllable for the foreseeable future, Brown is already 30 years old and unlikely to be seen as a vital long-term organizational element for a rebuilding club.
A productive left platoon bat for turning in the corner outfield and first base should have more appeal for an immediate contender, especially since Brown's affordability means he would fit into the books n anywhere. Teams like the Rays, Yankees, Rangers, Braves, Brewers and Dodgers all have some uncertainty at first base or in the outfield. Tampa Bay and New York stand out with particularly strong speculative adjustments given that their rosters tend to skew right-handed. Brown wouldn't be a franchise-altering addition, but he should be of interest to a number of teams as they build roster depth with free agency nearing completion.
Image courtesy of USA Today Sports.
.