Spring may technically be months away, but if you're already looking to trade in your cozy winter essentials for pops of color and bright decor, look no further than Target's new food and kitchen collection with l best-selling author, actress and TikTok star Tabitha Brown.
Available in stores and online starting today, the limited-time collection includes colorful tableware, cookware, linens, lunch boxes and even an assortment of vegan groceries like dips and popcorn. Item prices range from $3 to $90, with the majority being under $10. And as we've seen with other Target designer collaborations, we expect the most popular items to sell out quickly.
Target launched its partnership with Brown last June, starting with a fashion collection that seemed to start selling out before we could blink. A home collection followed in August, featuring stationery, wall decor, furniture and more.
"Bringing people together over food fills my heart, and I feel blessed to continue spreading food and joy to Target guests," Brown said in a statement. "My goal for this third collection is to provide Tab-approved vegan food options that taste good and feel good for the soul, and fun, essential tools to help spread the love during meals with loved ones.
Below, we've rounded up 17 of Tabitha Brown's latest picks for Target to shop before they're gone.
Tabitha Brown for the Target kitchen collection
Tabitha Brown Wave Lunch Bag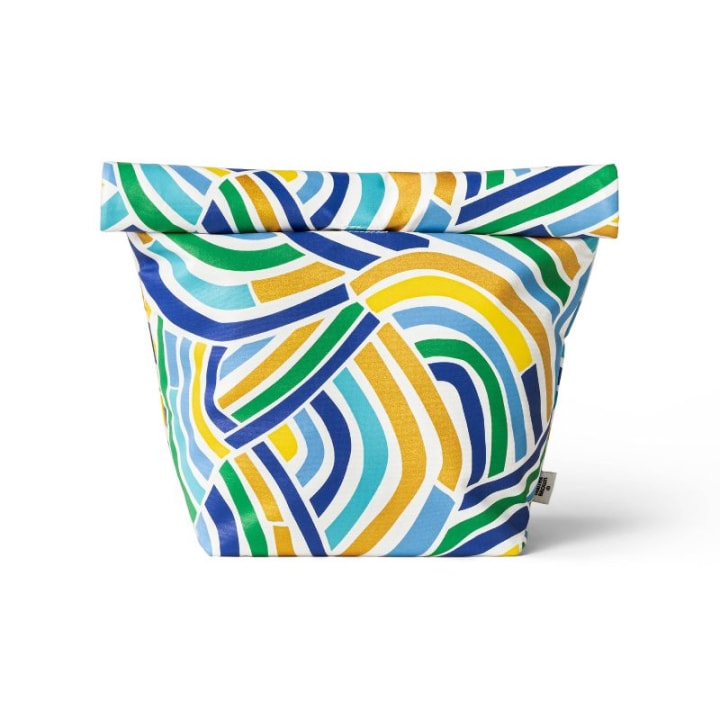 With the start of the new year freshly behind us, healthy eating resolutions are in full swing and you'll need a lunch bag to bring those prepared meals to the office. You can pick up this fun and funky printed pick (which has a magnetic closure) for just $10.
Pitcher Tabitha Brown Yellow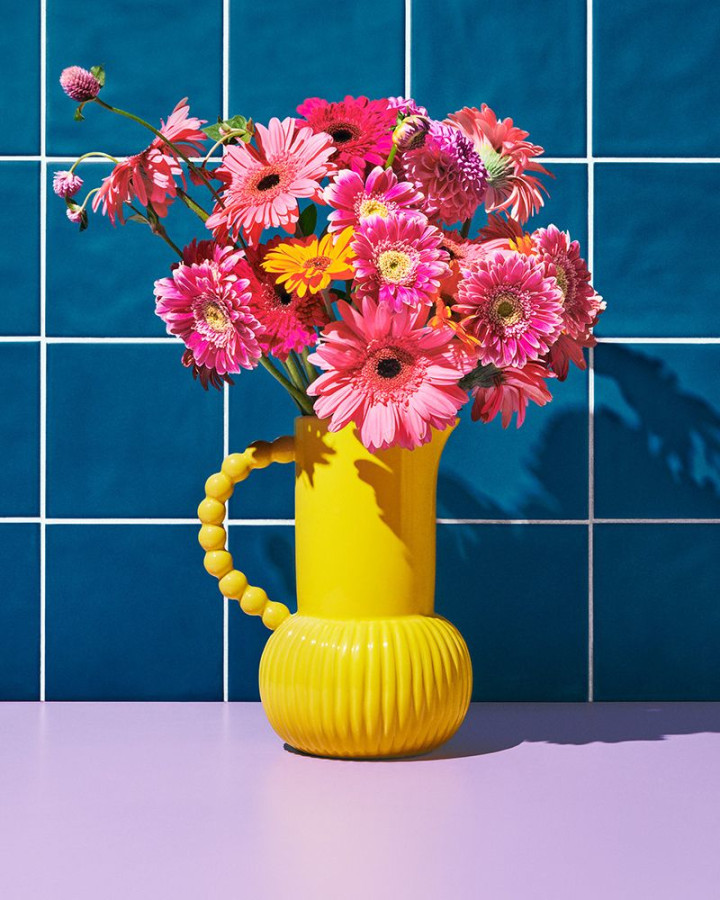 If you have limited storage or counter space, a pitcher is a great multi-purpose product that can also double as a vase. This one brings both functionality and style to the table, and it's a total steal at just $20.
Tabitha Brown Felt Oval Trivet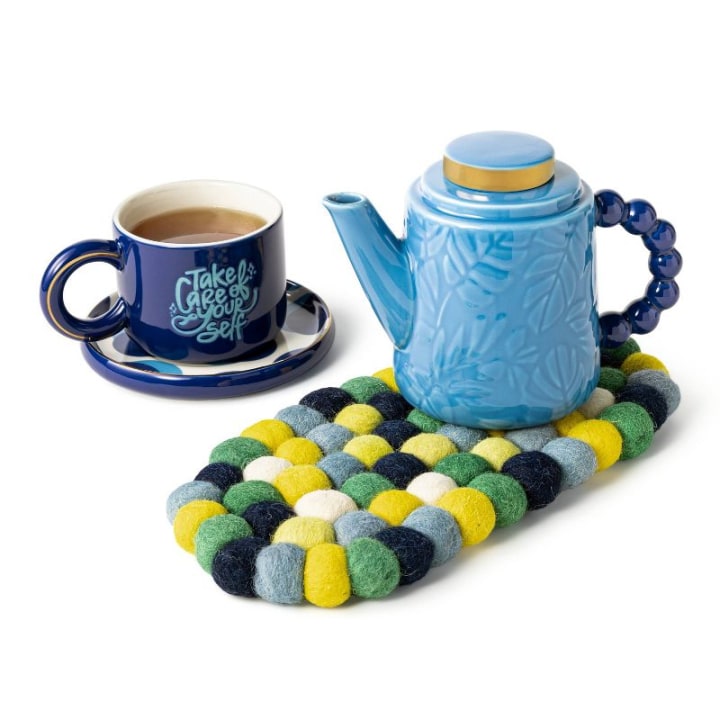 Protect your table from hot kitchen utensils with this charming felt trivet, or use it as a permanent and aesthetic addition to your coffee or tea station.
Tabitha Brown Wave Serve Divided Dinner Plate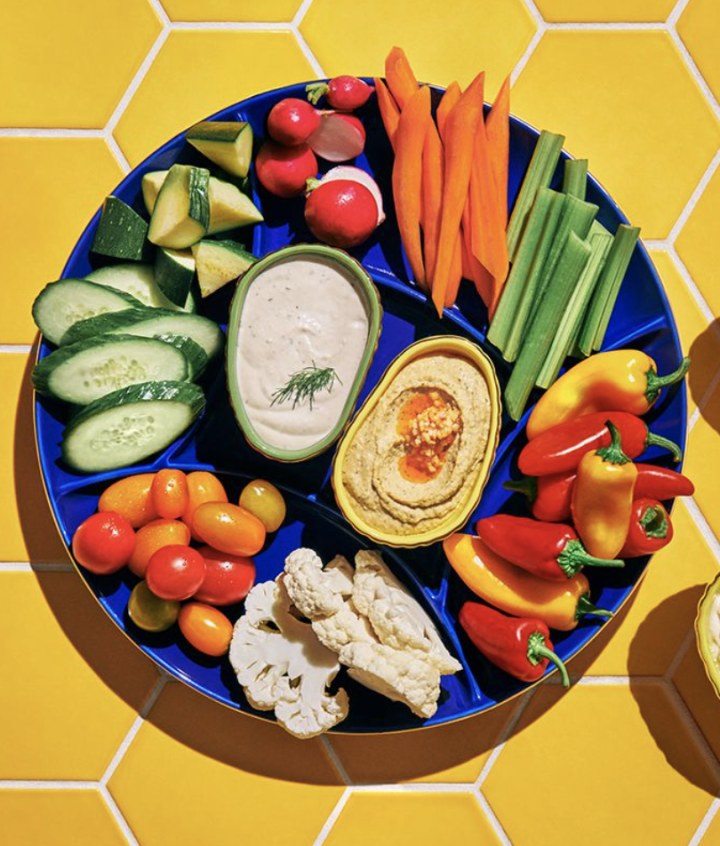 No need to clutter the table with mismatched bowls and plates during the aperitif class. Use the divided sections of this lovely platter to serve your favorite mix of veggies, crackers, chips and dip.
Tabitha Brown Avocado and Waves Kitchen Towels (Set of 2)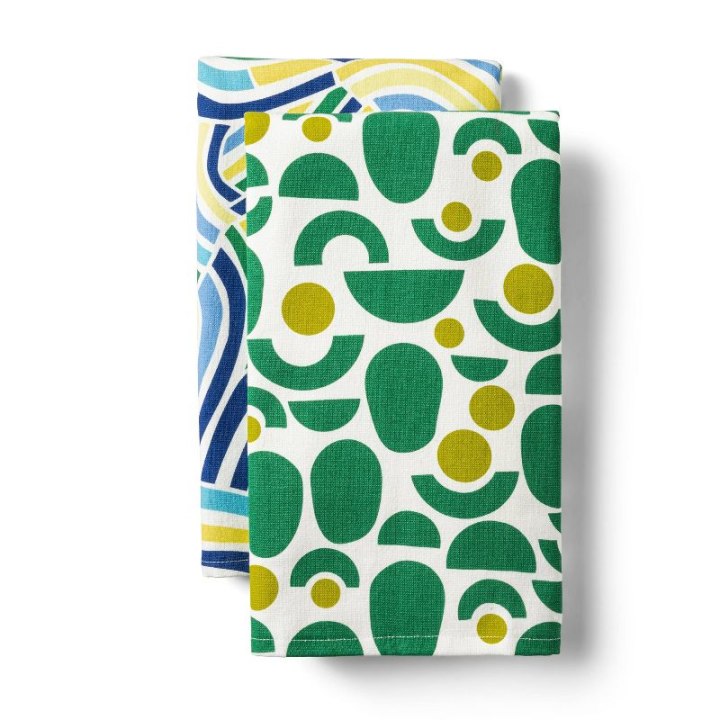 Score the two fun prints featured in this collection (avocado and wave) as this pair of kitchen towels. The set is a score at just $10 – and we have a feeling it will go fast!
Tabitha Brown 28oz Ceramic Kettle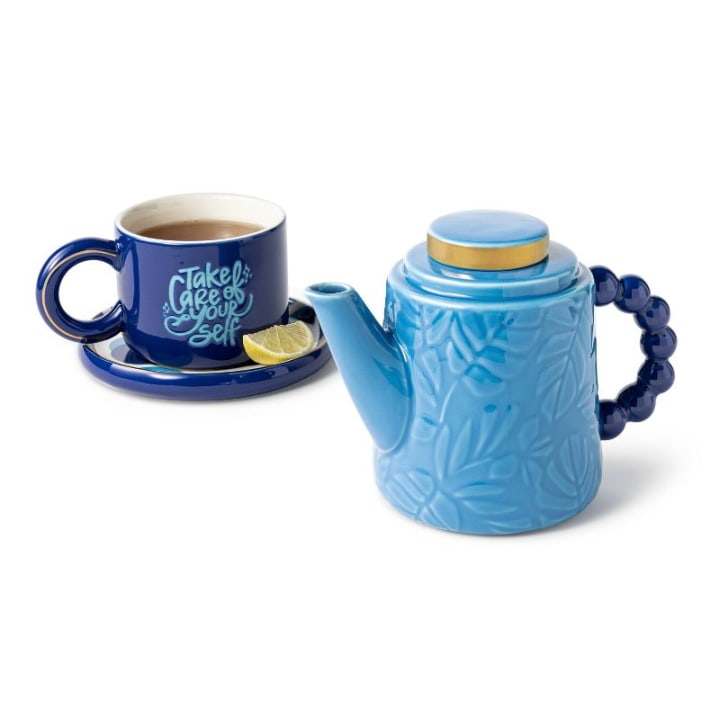 Even coffee shop devotees may be tempted to switch to team tea with this decorative ceramic kettle on hand. And the collection includes matching mugs.
Tabitha Brown Cast Iron Grill Pan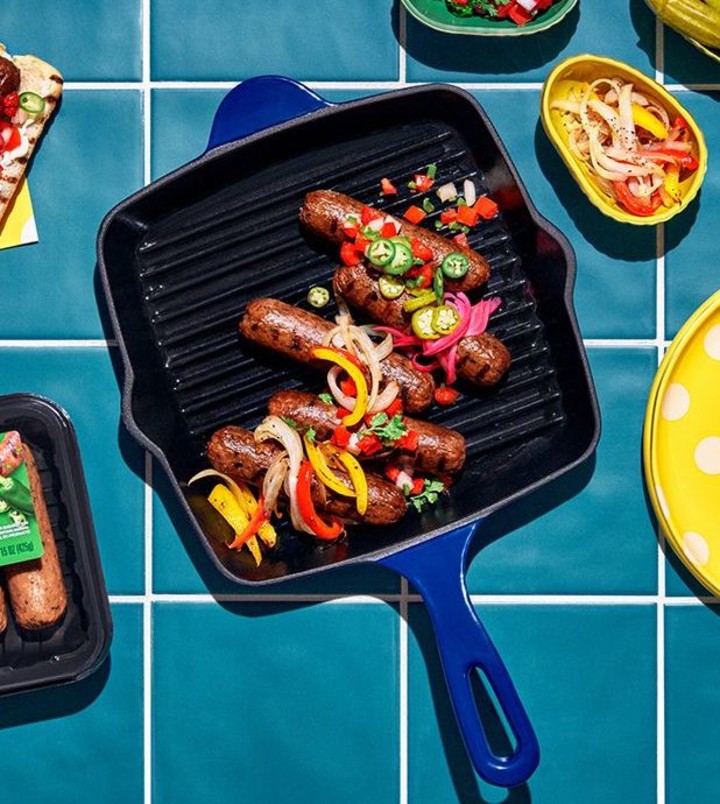 This cast iron skillet is a steal at just $30, and we think it will quickly become a kitchen staple for cooking up all your favorite proteins, veggie kebabs, and more.
Tabitha Brown Avocado Oven Mitt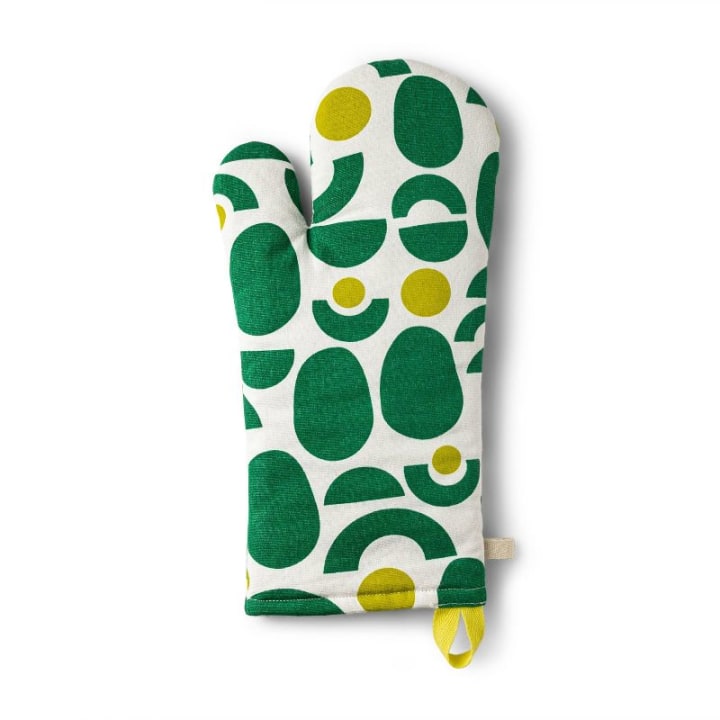 Hoping for some coordination and cohesion while you redecorate? Pair this machine washable oven mitt with the matching avocado print tea towel and avocado shaped bowls to tie it all together in your spring makeover.
Tabitha Brown Polka Dot Portable Salad Container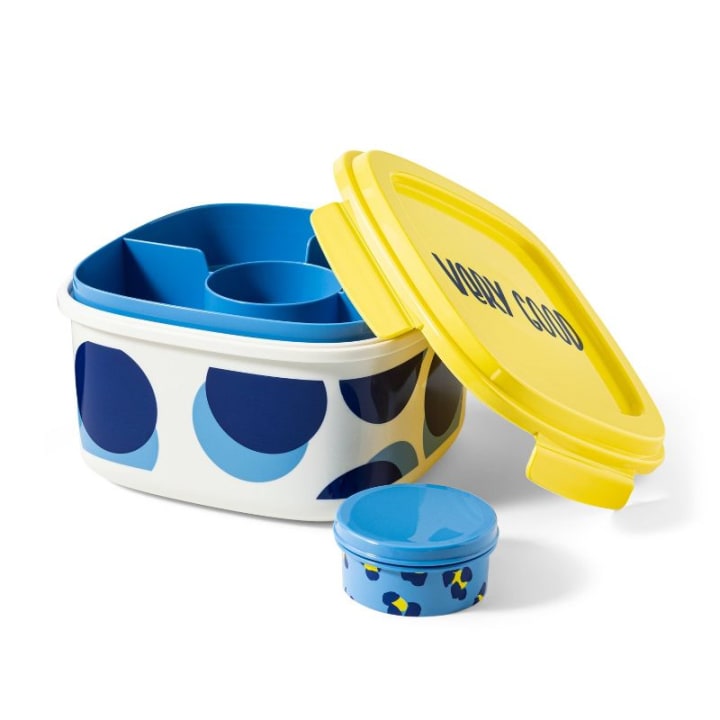 Pair this container with the Wave lunch bag for the perfect on-the-go set. The container is compartmentalized, with a large section under the dividers for more space. It also comes with a small sauce cup and a locking lid.
Tabitha Brown Dip Serving Set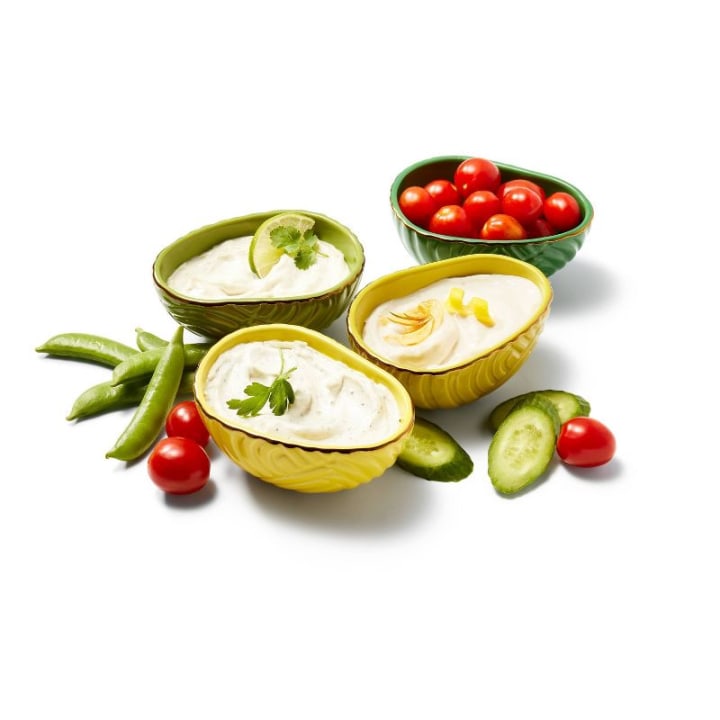 These multicolored bowls are designed to be the perfect size for dipping, and with a set of four, you can include all your favorite dishes in your appetizer, from hummus to the new garlic aioli spreads included in this collection. They're shaped like halved avocados, so you get brownie points when you use them for homemade guacamole.
Tabitha Brown Ceramic Fruit Bowl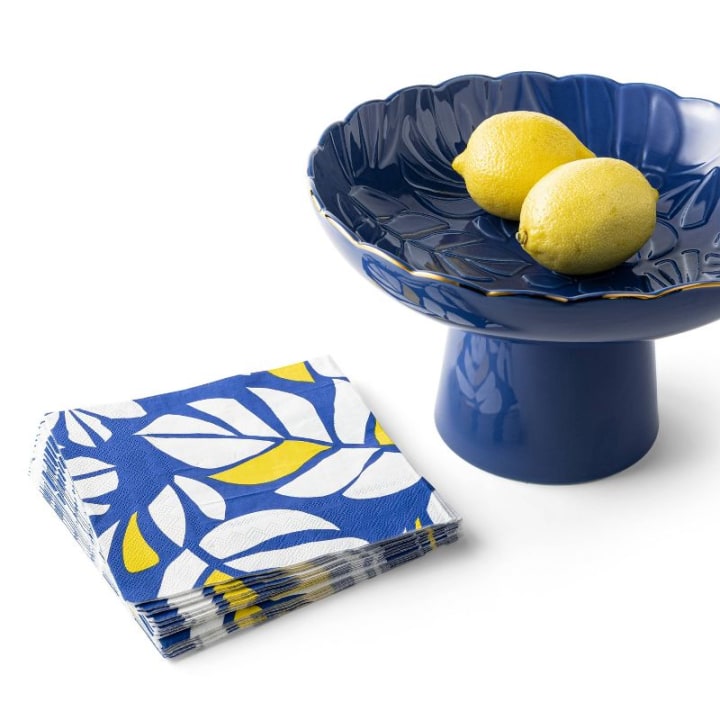 If you ask us, a statement fruit bowl has the ability to make or break a table setting. Deep blue accentuates and complements any fruity colors of lemons, oranges, limes or apples. Plus, it's only $20!
Tabitha Brown 20″ x 90″ Oversized Lurex Table Runner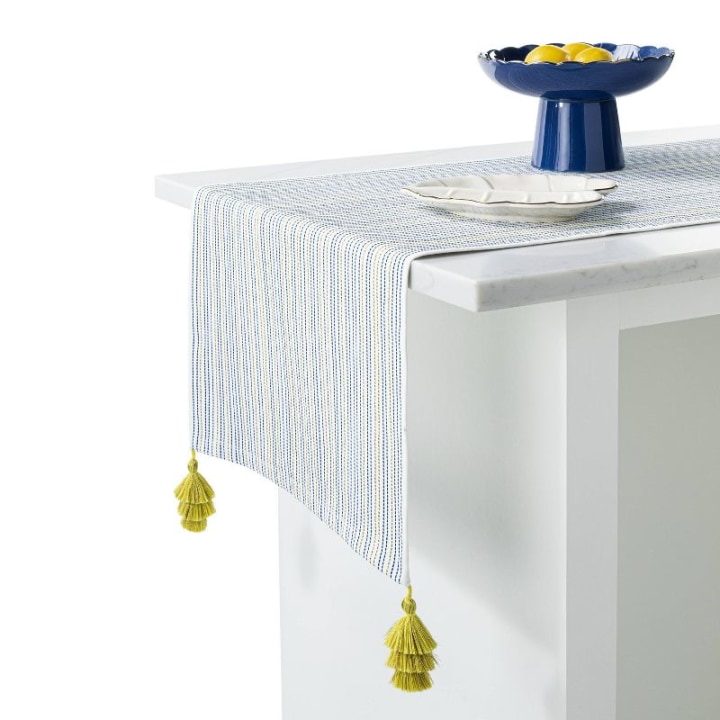 At just $25, this cute and affordable table runner is the perfect way to spruce up your table for spring entertaining.
Tabitha Brown Salad Plates (Set of 4)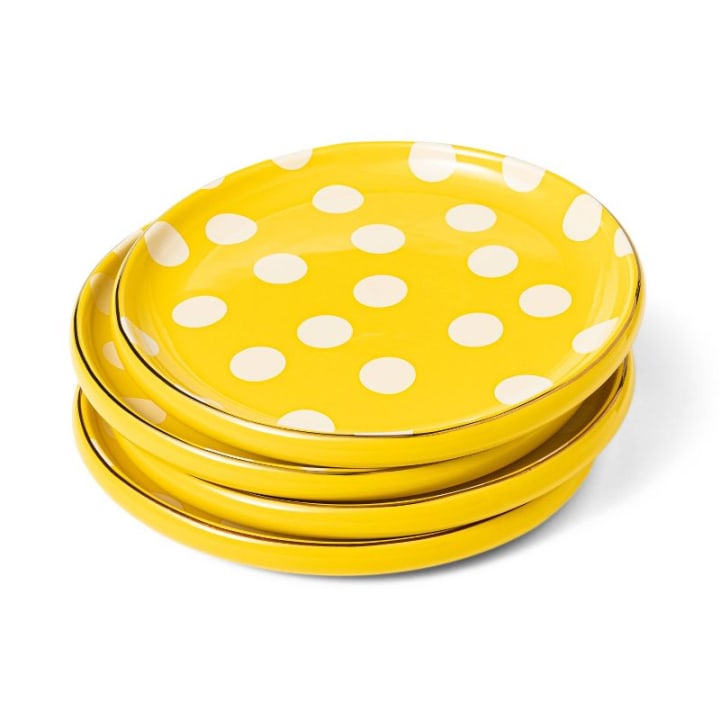 What does "hello, spring!" more than sunny yellow and polka dots? Plate it up with your favorite fresh veggies and get ready for an Instagram-worthy spread.
Tabitha Brown 24″x84″ Palm Kitchen Runner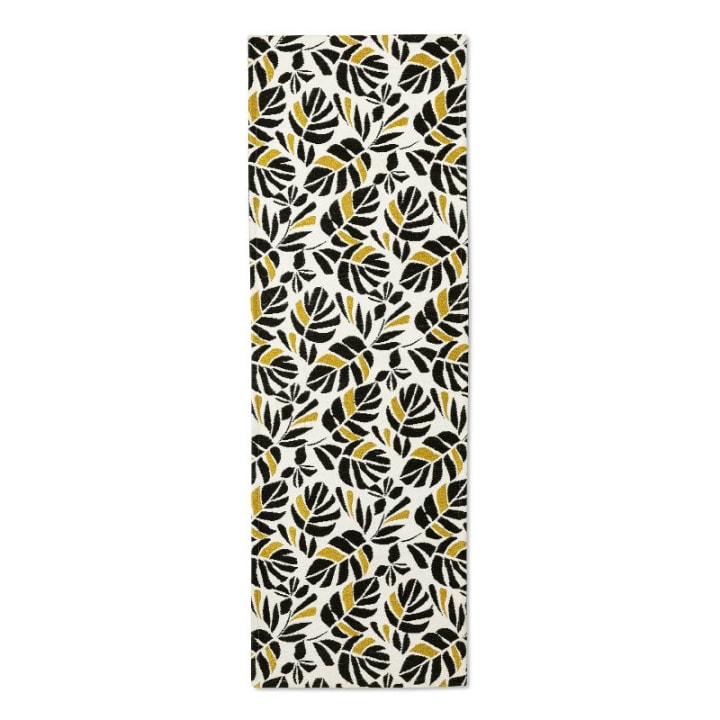 Enhance your entire kitchen and home decor with this kitchen rug. Place it along the floor lining cabinets, or perhaps in a hallway or entryway.
Tabitha Brown Cereal Bowls (Set of 4)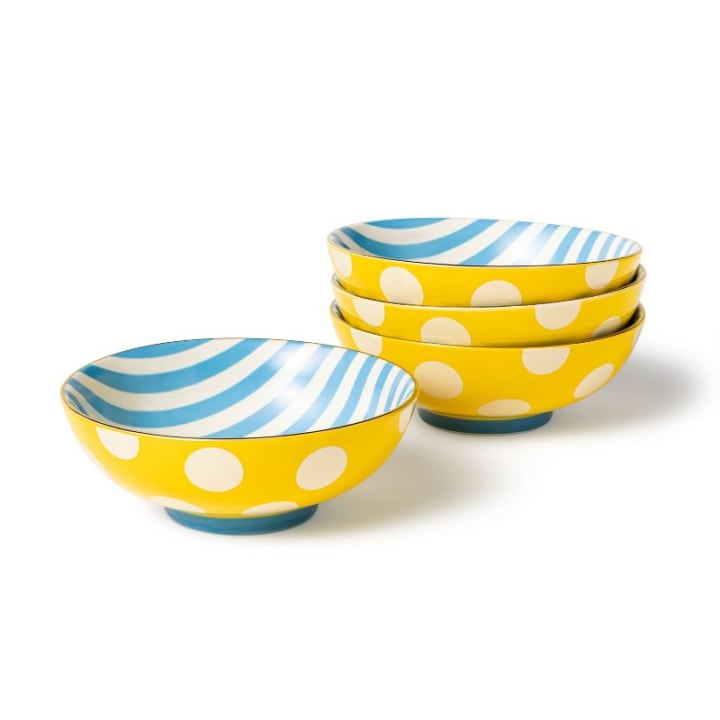 We're absolutely obsessed with enjoying morning cereal in these patterned bowls. The full set is just $20, or you can buy them individually for $7 each.
Tabitha Brown Vegan Cilantro Lime Aioli Spread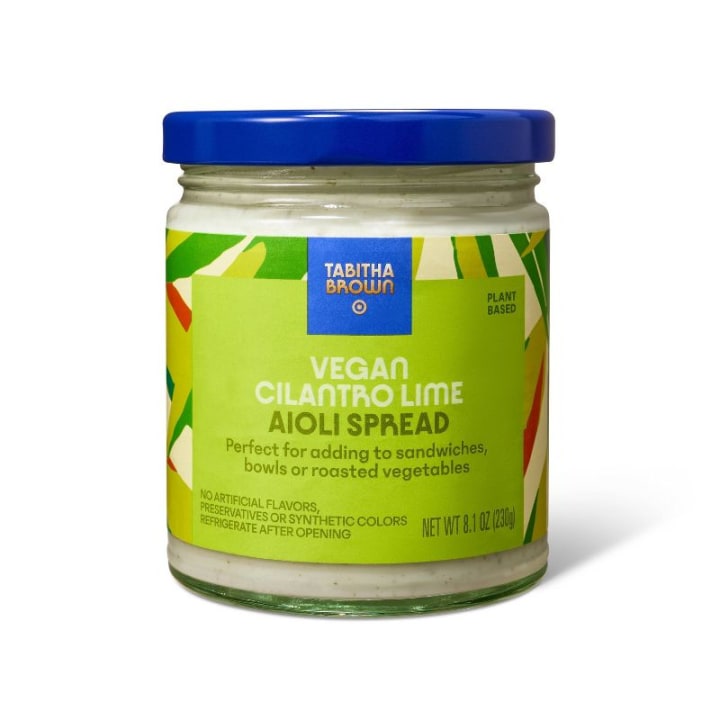 Savory and plant-based, Tabitha Brown Aioli Spreads are sure to be a hit on the table. You can add them to sandwiches, serve them with vegetables, or use them while cooking. Although cilantro and lime are the variety that caught our eye, lemon, garlic and chimichurri spreads are also available.
Tabitha Brown Vegan Roasted Garlic & Parmesan Organic Popcorn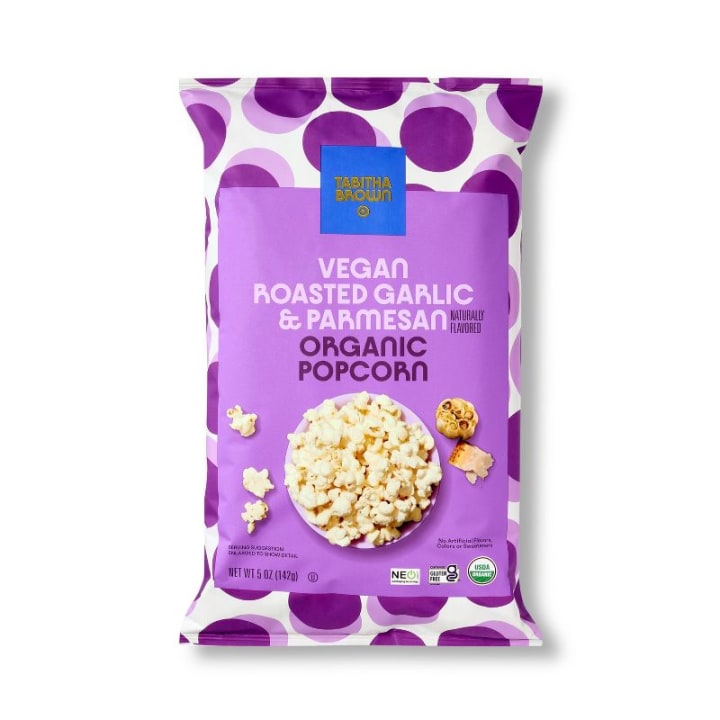 If you need an extra pick-me-up between lunch and dinner, or a tasty addition to movie night, this organic, vegan popcorn is the perfect snack. It's also gluten-free and naturally flavored, according to the brand.