It's not often that an applicant for a special use permit in Buffalo is denied outright by the city's planning board.
Then again, it's also not often that someone offers a smoking room on Elmwood Avenue, across from a newly built luxury condominium project whose new owners are about to move in.
The News' Buffalo Next team covers the changing economy of Buffalo Niagara. Get news delivered to your inbox 5 days a week.
And it's not often that such a relatively minor request for a new business is met with a flood of signatures on two different neighborhood petitions demanding that the request be denied.
"We just don't think that's what the neighborhood wants," said Jeffrey Birtch, CEO of Chason Affinity Companies, developer of the condominium building at 1111 Elmwood, with 41 units ranging from 1,087 to 2,718 feet. squares at prices starting at $500,000. "This is not what our residents want.
That's why the Planning Council last week urged the Common Council to reject Tyler Petrik and David Morris' application for a permit for their new store, Biggie Smokes Vape & Smoke Shop, at 1122-1124 Elmwood.
"It's not that we don't want to encourage you to have a business on Elmwood, but everyone agrees that we would like higher and better utilization, given all the changes," said the Vice-Chair of the Planning Council, Cynthia Schwartz. "Neighbors up and down protested every vape shop, every hookah that tried to get a special use permit."
Petrik and Morris want to offer vaping products alongside retail and general merchandise, in a former Subway food court at the corner of Elmwood and Forest avenues. After initially opening without the proper permit, they have closed and are awaiting permit. But they also learned that not all of their future neighbors were in favor and complained that they were biased against a side street and a building.
They insisted the store was not designed to be a tobacco shop and would not offer tobacco, cigarettes, hookahs or cannabis. Instead, they said they plan to sell art and glassware from local artists and dealers. And the duo said they signed a five-year lease and have already invested $30,000 to redevelop the interior space – which was recently used by Chason Affinity as a construction office for their project.
"I've owned property there for almost 17 years now. I've lived in this neighborhood for 15 years," Petrik said. "Guess we're not good enough to have a business on Elmwood."
In another action, the Planning Board approved a $2.5 million proposal by the Community Development Branch of Thankful Missionary Baptist Church to build a 20-unit apartment complex at 177-187 Sumner Place.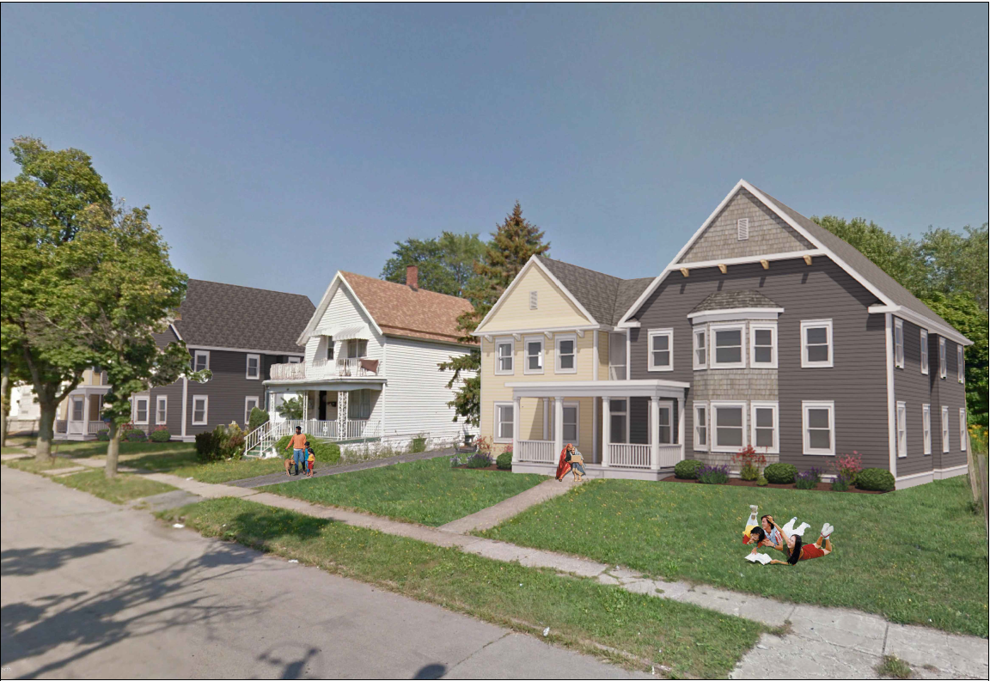 The Thankful Gardens affordable housing project would involve the renovation of an existing 2,200 square foot duplex and the construction of a pair of nine-unit apartment buildings on each side – each with eight studios and one one-bedroom unit. bedroom. The project will be funded by state tax credits for low-income housing that the church plans to claim.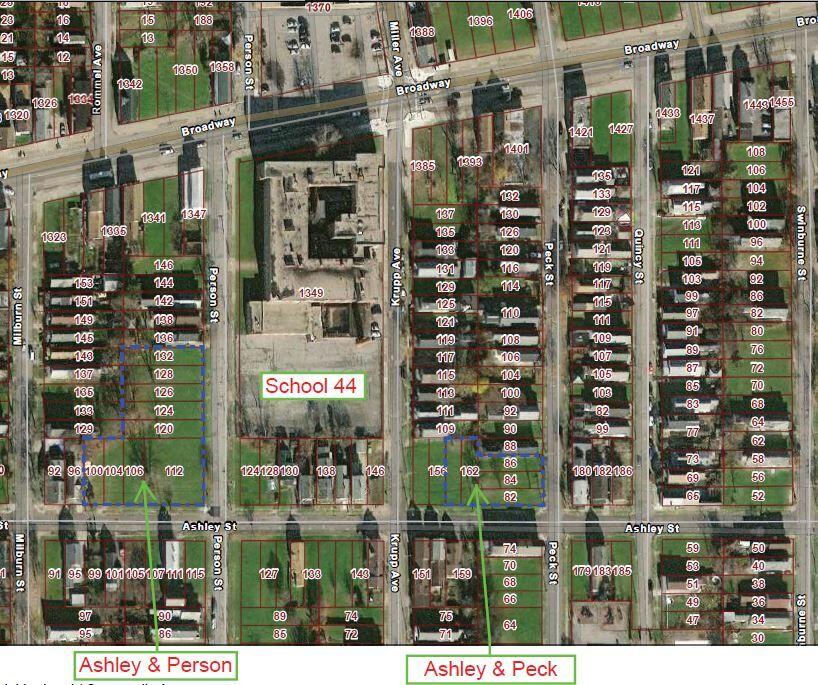 But the panel filed two more affordable housing projects by SAA-EVI, R+A+R Development and Stratford Capital Group at 100 and 158 Ashley St., at the corners of Person and Peck Streets, after reprimanding the developer and the architect for not being prepared. The developers, who are also renovating nearby School 44 into 65 apartments, intend to build 21 townhouse units on vacant properties as part of the larger $26.8 million project.
.