When 14-year-old Piper Fogleman took an online art class at school while learning virtually, she thought she was just exploring a fun new hobby.
Now she is a published illustrator.
"Market Day," a children's book featuring three friends who go on a road trip through Lancaster County, was written by Corey Fogleman, a Lancaster family doctor, and illustrated by his daughter Piper, an eighth grader. at Manheim Township Middle School. After a potential illustrator for the book failed in 2021, Piper stepped in to help her father use the skills she learned in college art class.
"It was my first time illustrating, but I love drawing and doing all kinds of art," says Piper. "At school when COVID started, we were all doing line art on Sketchbook, and that's how I knew how to do it."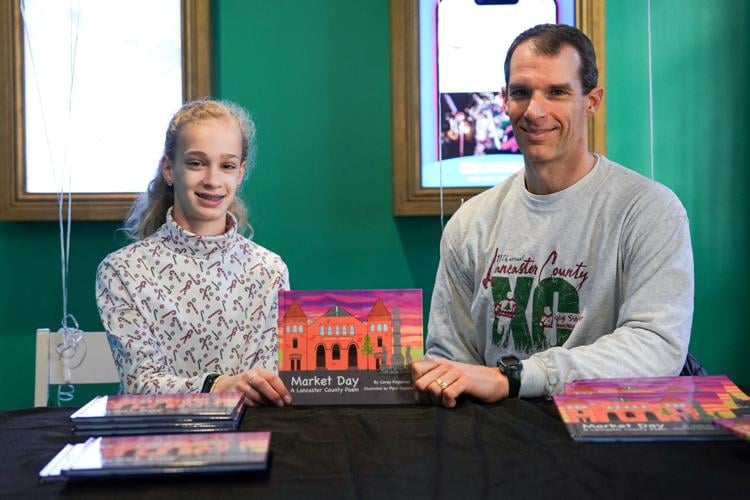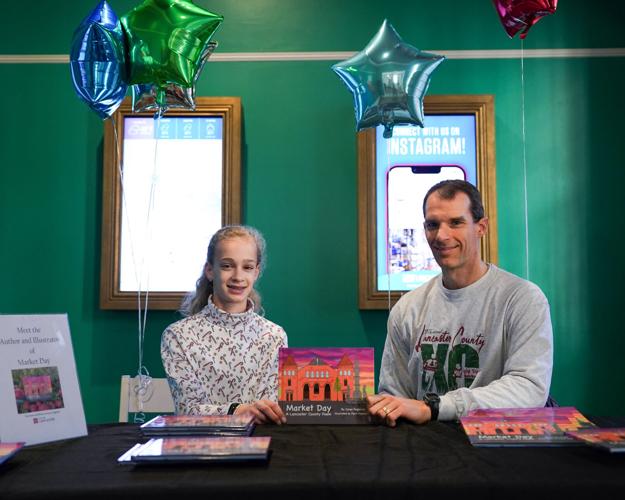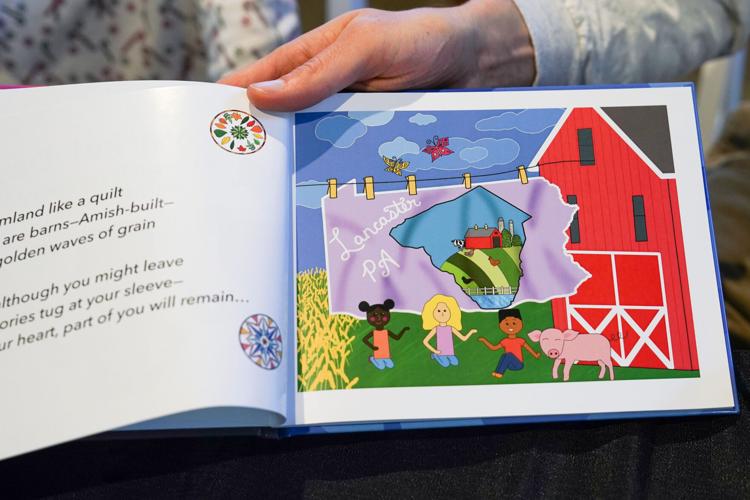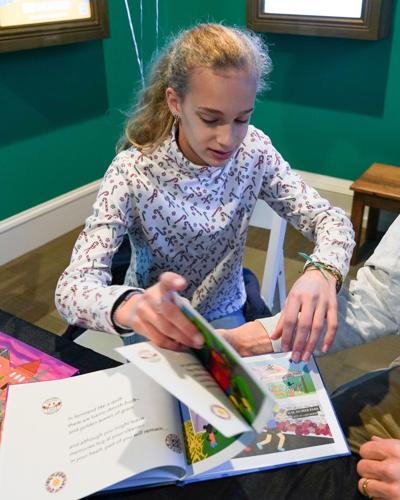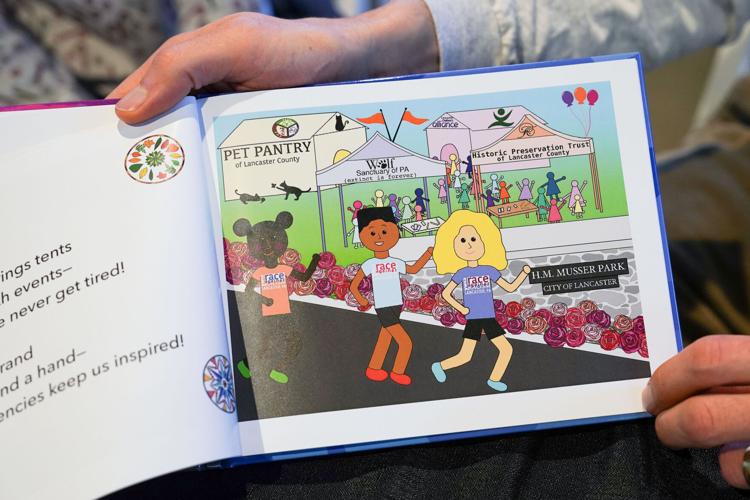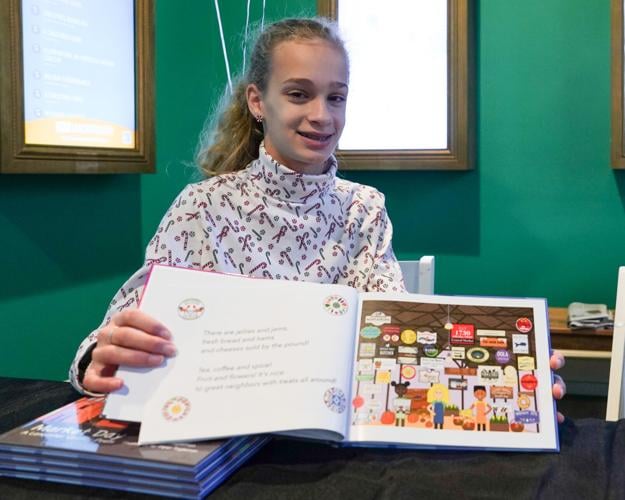 Using Sketchbook, an online illustration software, Piper brought the city to life with images of the Central Market, Lancaster's iconic covered bridges, Music for Everyone Keys for the City pianos and other landmarks historical.
Fogleman had been working on writing a poem about Lancaster for nearly four years. He and his wife Kelly fell in love with Lancaster after making their permanent home here in 2010; the couple had lived in Lancaster previously, in 2000, during Fogleman's medical residency. Inspired by the beautiful landscape and warm community, Fogleman aimed to highlight the joys of Lancaster County in his poem.
One of the biggest challenges for the father-daughter duo was deciding which of their favorite places in Lancaster to include.
"Besides all the technical stuff, the hardest part was deciding what not to say and include," Fogleman says.
"We discover new places all the time. I love Poetry Roads (Franklin & Marshall College) and our family loves going to downtown Lititz and Ephrata, visiting Roots and the Green Dragon (Farmers Markets) and so many other favorites," says Fogleman. "But the poem was getting too long, so we decided to include the ice cream and hiking pages, then our list of family favorites and some history notes, though even these seem insufficient."
Piper has a strict schedule for her contributions. While continuing to manage school and extracurricular activities, Piper began illustrations in January 2022 with plans to complete them by August 6, her 14th birthday.
The illustrations took Piper from four days, for smaller, less complex pieces, to three weeks, for the page highlighting the central market.
As Piper drew the pictures to accompany her father's poem, there was one thing she focused on: diversity.
"There are so many different people and families living in Lancaster," Piper says. "I think it's important to show that everyone is welcome here."
For the Foglemans, the county's diversity is part of its appeal.
"I wanted my daughters to know that the Lancaster story is not just about Thaddeus Stevens, but Lydia H. Smith, Hannah Wehman Gibbons, and Dr. Rita Smith-Wade-El, among so many others," Fogleman says. "Lancaster is strong and vibrant thanks to all the different people and cultures represented here, bringing their food and art and sharing, and we wanted to convey how much we appreciate that."
After the illustrations were completed and aligned with the poem, the Foglemans published the book independently. Fogleman called several of his favorite local bookstores to see if they would be interested in offering Market Day, and many were. Ten Lancaster County establishments, from bookstores to museums, offer the book for sale.
"There's an appetite for a children's book about the city," says Julie Ross, co-owner of Pocket Books on Wheatland Avenue.
The Lancaster Welcome Center, another location where the book is available for purchase, hosted a book signing with the Foglemans on December 17, 2022.
"After seeing it, all of our staff were hit. Not only is it an endearing father-daughter project, but the content is excellent," wrote Cheila Huettner, manager of the Lancaster welcome center, in an email. "It reflects the diversity of our city and its people as well as many of our city's top destinations. Over the past year, we've revamped the gift shop to include locally made items, and it was the perfect addition. The book signing was a great moment and we were happy to open the space to the community for this project.
Reception of the children's book was greater than Fogleman expected, as several stores sold out of initial "Market Day" inventory. The family will donate "market day" proceeds to local charities, Fogleman said.
"Every year we participate in ExtraGive (of the Community Foundation of Lancaster County), and Piper always chooses the organizations she wants to give to," Fogleman says. "She always chooses the Pet Pantry (of Lancaster County). She made sure to put the Pet Pantry on one of the illustrations, and we've already been able to donate some of our profits to them.
The Foglemans say they also plan to donate proceeds to the Power Packs project, The Common Wheel and the Lancaster Historic Trust.
While the book was quite the feat for the father-daughter duo, Piper doesn't plan on embarking on another big illustration project anytime soon. But she and her father are proud of their book, especially its message.
"Lancaster County is where everyone is welcome," says Fogleman.
.