We've taken a hybrid approach to covering CES this year. Our West Coast Editor, Michael Brown, made the relatively short flight from Portland, OR to Las Vegas and toured the show. Since COVID remains a stubbornly persistent health threat, we chose to have our East Coast Editor, Ben Patterson, cover the show virtually to avoid long-distance travel. Between virtual briefings and in-person meetings, each of us has seen many very exciting new home entertainment and smart home products.
In alphabetical order, here are the ones that impressed us the most:
Davis Instruments WeatherLink Console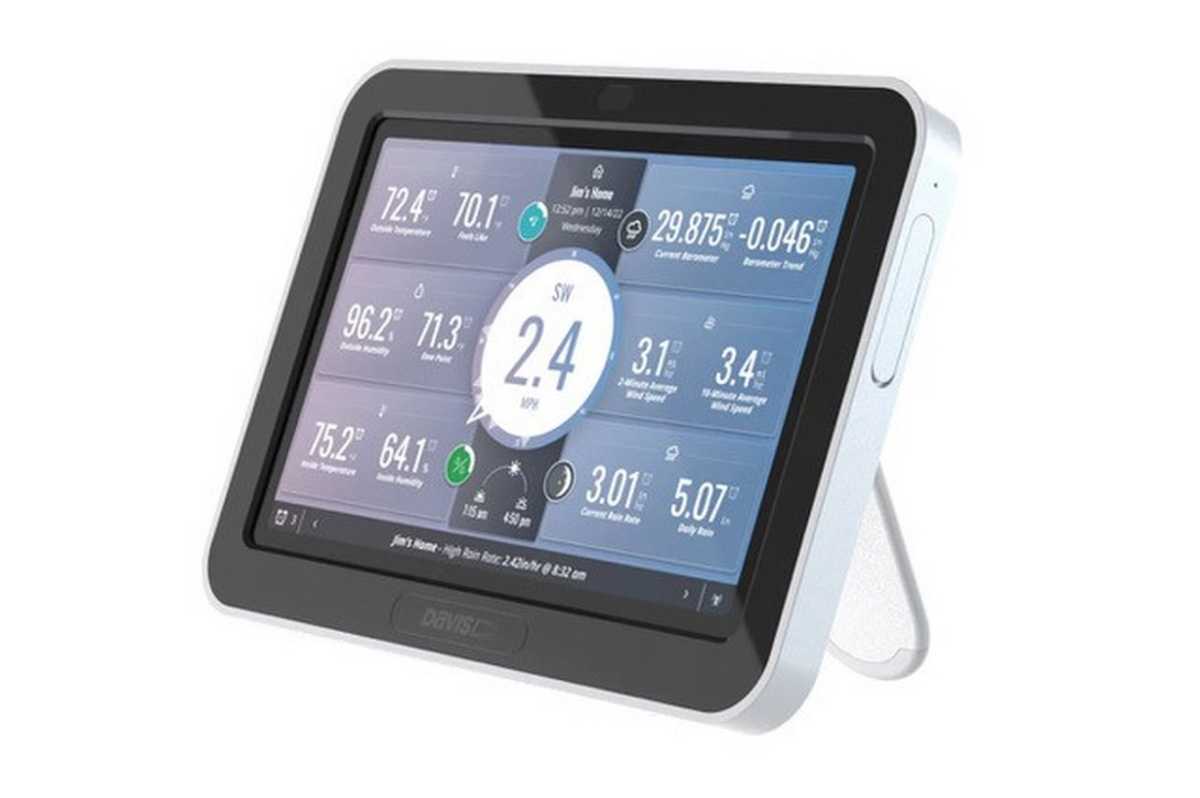 Davis Instruments
Go ahead, call us weather weenies. Davis Instruments has long manufactured some of the most accurate and highest quality weather stations on the market. The only missing piece is an equally awesome console to display all the readings and data these stations collect. It looks like the new WeatherLink console will finally be the missing link we've been looking for.
Move the TV
Michael Brown/Foundry
The Displace TV pitch gave our BS scouts a boost: a 55-inch OLED TV with no wires (it doesn't even have a power cord because it runs on rechargeable batteries) that hangs on the wall without mounting hardware and can be scaled to 8K resolution by laying four panels so their frames are touching, again, without wires. Well, seeing is believing, as they say, and the Displace TV demo went a long way in dispelling our doubts. Although we personally haven't pre-ordered any yet, the visit left us speechless.
FluentPet Login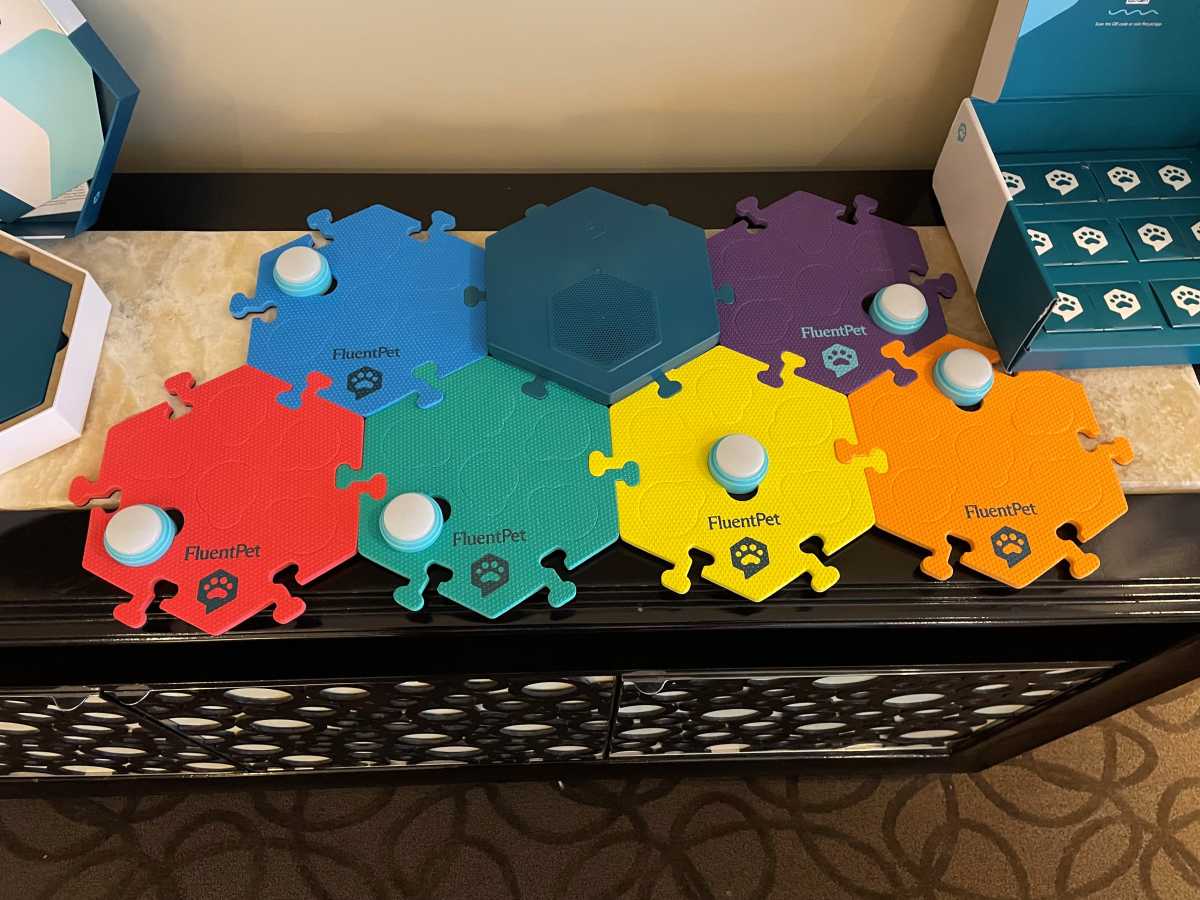 Michael Brown/Foundry
This fascinating system might be the next best thing to hiring Dr. Doolittle to talk to your pets. The idea is to train your pet to associate objects ("bone", "toy", "water") and activities ("outside", play") with buttons placed on interlocking colored tiles. your pet presses a button with its paw, it will hear your voice announce the object or activity associated with that tile. Once trained, your pet will then touch the appropriate button to let you know what it wants or needs The inventor of FluentPet Connect tells us that some customers have reported pets combine button presses to express more complex messages. One dog, for example, learned to press the "water" button followed by the "bone" button to communicate its desire for an ice cube to chew on.
LG M3 Series OLED TV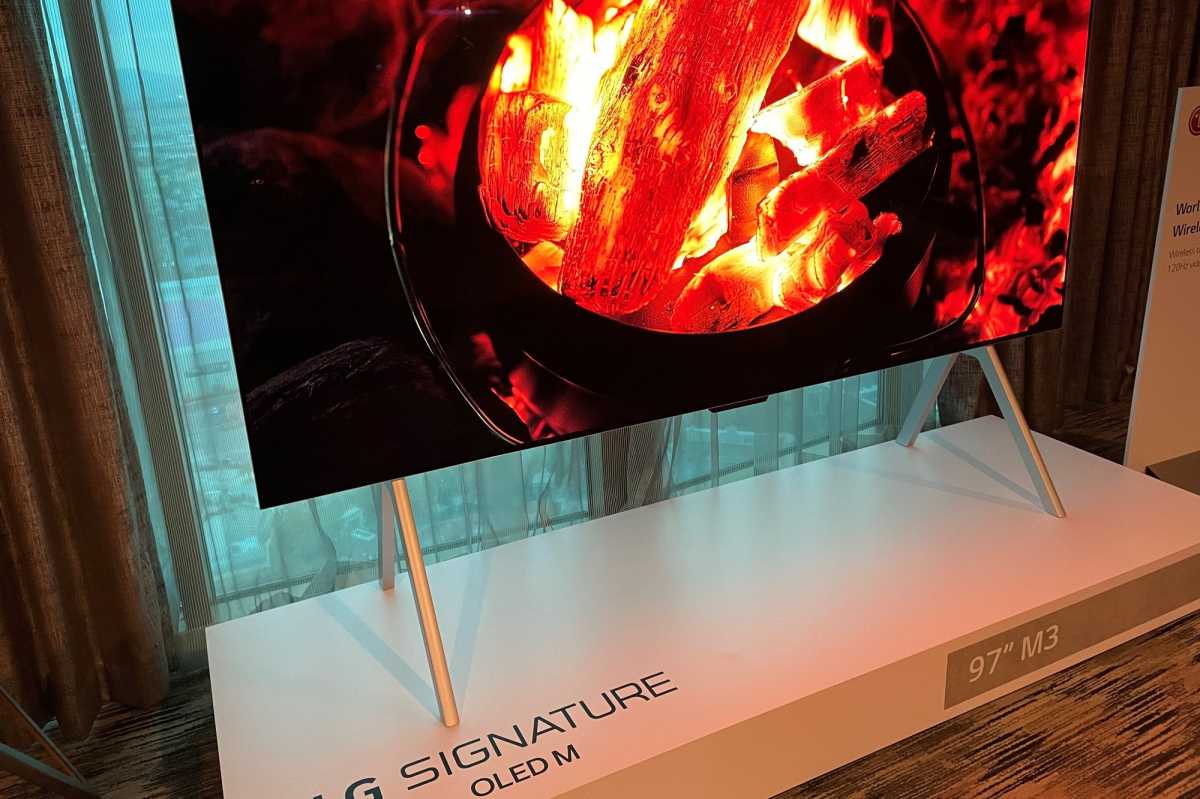 Michael Brown/Foundry
While not as ambitious as the Displace TV effort, LG is developing a wireless – well, principally wireless—full-fledged OLED TV. The 97-inch LG M3 relies on an electrical cord for power, but you plug all of our entertainment sources (Blu-ray player, game console, etc.) into a cube-shaped box that can be placed up to 30 feet from the TV. . The box transmits audio and video to the TV using a proprietary wireless protocol. The only cord you have to hide from the TV itself is this power code.
Moen Smart Sprinkler Controller
Moen
We've tested some great smart sprinkler controllers, but Moen's product has a few features the competition doesn't. First, wireless soil sensors (you can place up to one per zone) monitor the temperature and moisture content of your soil at multiple depths. Where a weather-aware controller can postpone an irrigation session if rain is forecast, the Moen Smart Sprinkler Controller will determine if the soil is dry enough to need additional water in addition to precipitation. Second, Moen's device can communicate with the company's Flo Smart water monitor and shut-off valve, so the latter product doesn't mistake an irrigation session for a leak and shuts off the water supply. water from your home.
Nakamichi Dragon Soundbar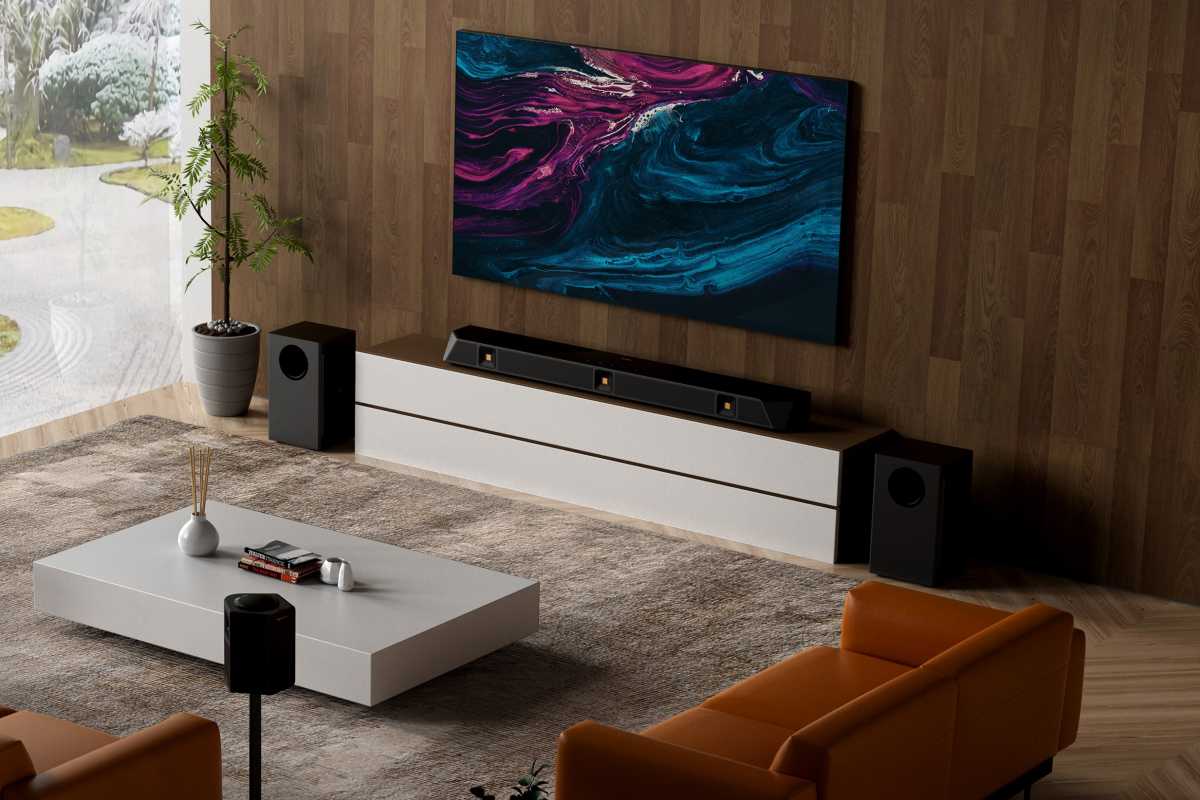 Nakamichi
Legendary audio brand Nakamichi is getting big, really big, with its latest soundbar. The 58-inch-wide Nakamichi Dragon will arrive later this year with 31 drivers delivering 21 channels of audio in a room-filling 11.4.6 configuration, with two subwoofers containing two woofers each. The Dragon's upfiring drivers can be adjusted to match the physical characteristics of the room it's in, and the soundbar is the first of its kind to offer DTS:X Pro, an enhanced version of the DTS:X immersive audio format based on objects that supports up to 32 connected speakers.
Nanoleaf Sense+ Controls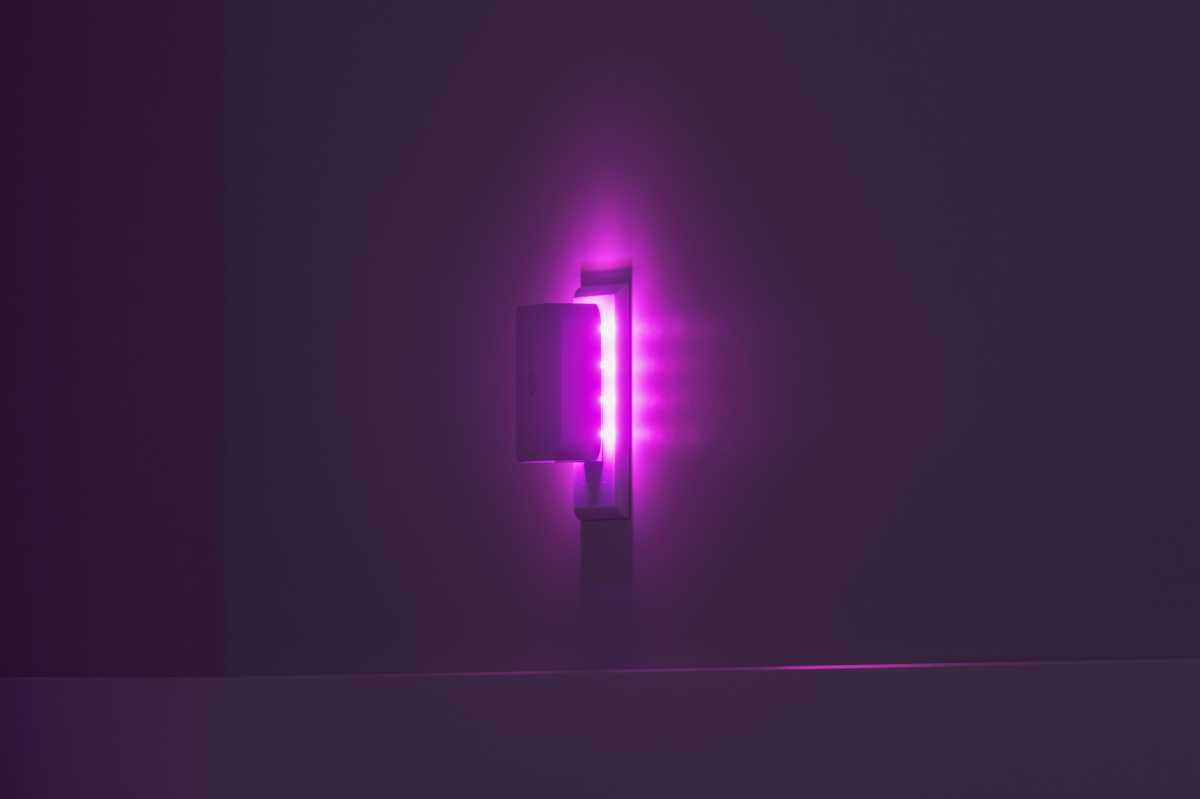 Nanosheet
Nanoleaf has long complained that existing smart bulbs and switches aren't that smart, and now the company is putting its money where its mouth is with its new Sense+ Controls line. Powered by its learning assistant Nanoleaf Automations (Nala), Nanoleaf's Matter-enabled Sense+ Controls sensors can monitor your habits and create custom automations that promise to take smart lighting to the next level. Will the Nanoleaf Sense+ Controls range measure up? We will find out this fall.
ring car camera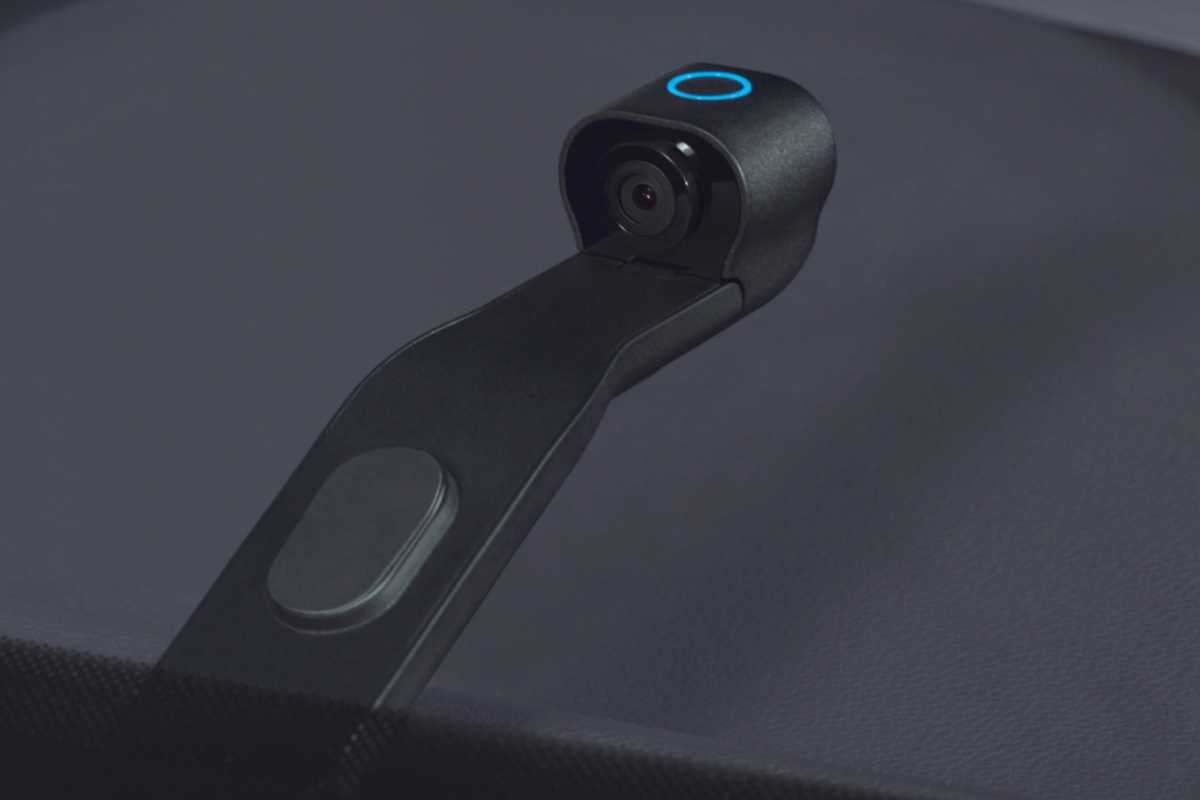 Ring
If you've deployed Ring security cameras all around your home, installing one in your car is the next logical step. Once you mount the dual-sided Ring Car Cam to your vehicle's dashboard and windshield and plug it into the car's OBD port, it will record what's happening at once. inside the cab and in front of the car while the vehicle is in motion. Say "Alexa, record", and the camera will capture what's happening even when the car is stationary, which can be very reassuring if you get pulled over or end up in a mud flap and need to exchange information with the other driver. If your car is parked and someone bumps or hits it, the camera will wake up and record that activity, then send a video clip to the Ring app on your phone. At this point, you can start a live stream to see exactly what's going on.
Roborock S8 Pro Ultra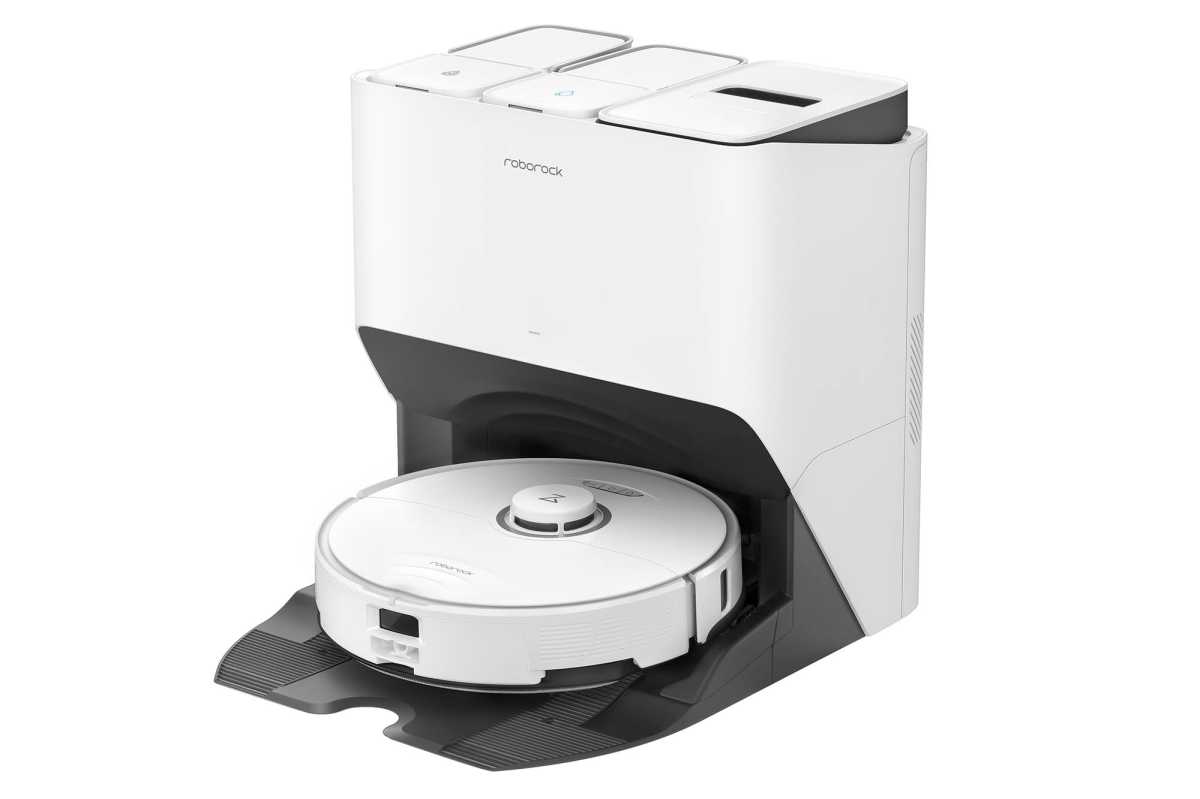 Roborock
Roborock often wows us with the power and sophistication of its robot vacuums, but the Roborock S8 Pro Ultra takes the cake. This mop/vacuum hybrid comes with a base station that empties the vacuum's dustbin, fills the water tank for its mop, and cleans the mop pad while it's docked and charges its batteries. The vacuum can distinguish between hard floors and rugs and carpets, and it will automatically lift its mop pad to avoid wetting the mop pad. The vacuum cleaner can even bypass obstacles on the floor (shoes, electrical cords, children's toys, etc.) and it has an incredible suction power of 6000 Pa. Finally, it is equipped with two silicone rollers that do not s tangle with pet hair.
Samsung CX Series Micro LED TV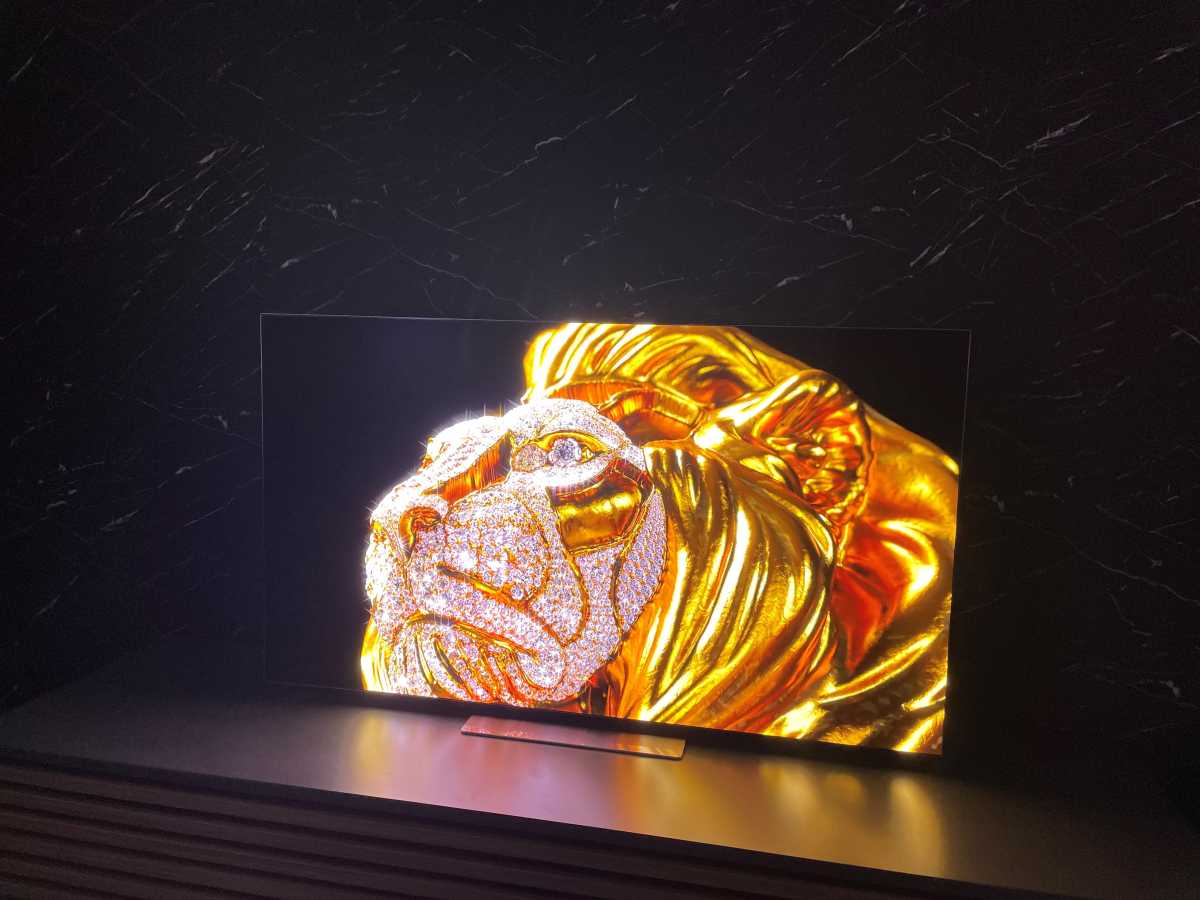 Michael Brown/Foundry
Samsung knocked our socks off in 2019 with demos of its ginormous The Wall TV. The micro-LED technology used by the TV is able to achieve perfect black levels because it can turn off individual pixels, just like an OLED. But micro-LED technology can achieve brightness levels that OLED panels can only dream of. It's all good until you start talking price, and that's when the nosebleeds start. And who really needs a 219-inch TV anyway? At this year's CES, Samsung unveiled its CX series of micro-LED TVs, starting with the stunning 76-inch model pictured above. And while Samsung hasn't announced a price, logic dictates that this much smaller TV will be much cheaper.