You might not feel like it yet, but spring is right around the corner and your local farmers market will soon be open (that is, if it hasn't already established opening hours). winter, which seems to be a growing trend) . Farmers are reserving their market places and preparing for the 2023 season, ordering old reserve varieties of their favorite cultivars and browsing colorful seed catalogs to find new ones.
Here are 11 great reasons to be at your local farmers market for opening day…and throughout the growing season:
1. Know the farmers, know the food
For many customers, knowing where their food comes from—and getting to know the farmers and food artisans who grew, raised, or crafted it—is far more valuable than an often ambiguous third-party label such as "organic" or "grass-fed". "Farmers' markets offer farmers and consumers a chance to build relationships.
2. It's in season
If it's at your local farmers market only, it was harvested in season and at the peak of freshness, quality and taste. Fresh vegetables contain more nutrients and do not have the carbon footprint of agricultural products shipped across the country.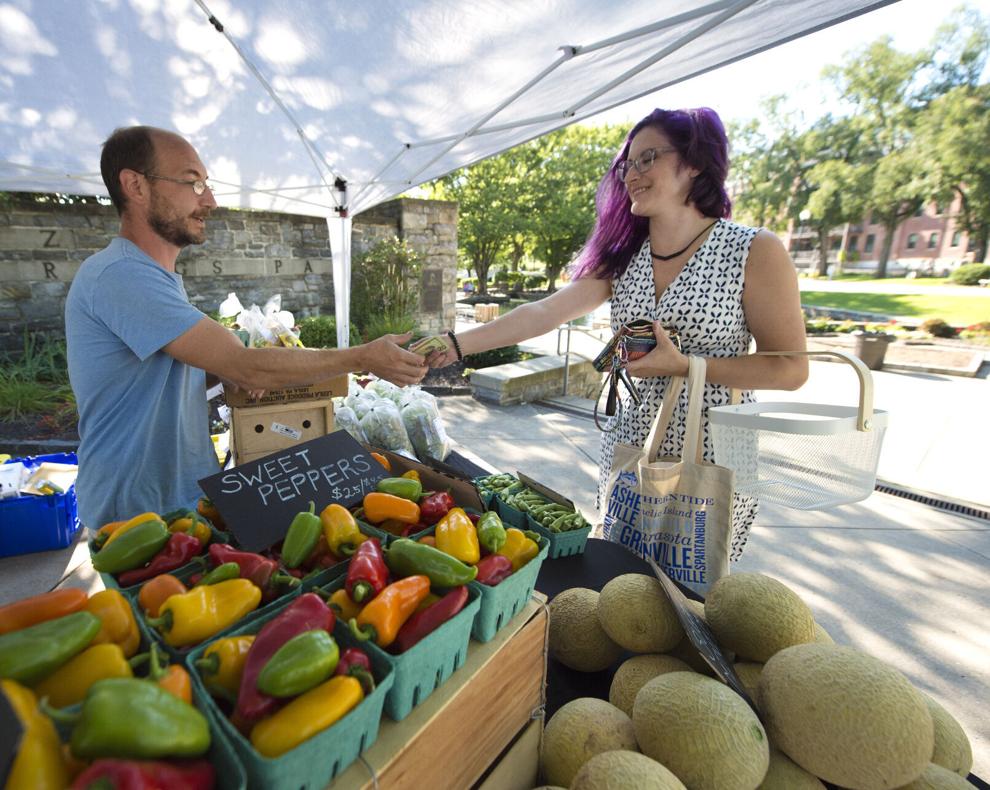 3. Variety: the spice of life
Supermarkets may appear to offer an abundance of choice but, at least in the produce aisle, that's usually an illusion. Grocery chain products are generally chosen for three main characteristics: 1) shelf life; 2) expedition (or ability to travel well, and 3) consistency. What is missing are 'nutrition' and 'taste', qualities that local farmers tend to hold in high regard when purchasing regionally appropriate cultivars from seed catalogs. You're also likely to find items that spark your culinary imagination, like kohlrabi or garlic scapes.
4. It's the economy, silly
When you spend money locally, those dollars recirculate back into the local economy up to four times more than money spent in non-local establishments such as grocery store chains. According to the Independent American Business Alliance, these dollars circulating in local communities generate more local wealth, charitable contributions and jobs.. According to Penn State Extension educator Brian Moyer, farmers' markets "…create jobs, help stimulate the local economy, and allow farms and food artisans to retain a much higher share of the food dollars".
5. Buy your stocks
Farmers' markets offer customers the opportunity to literally put their money where they say it should, choosing to support farms that grow produce and raise animals in a way that is consistent with their own values.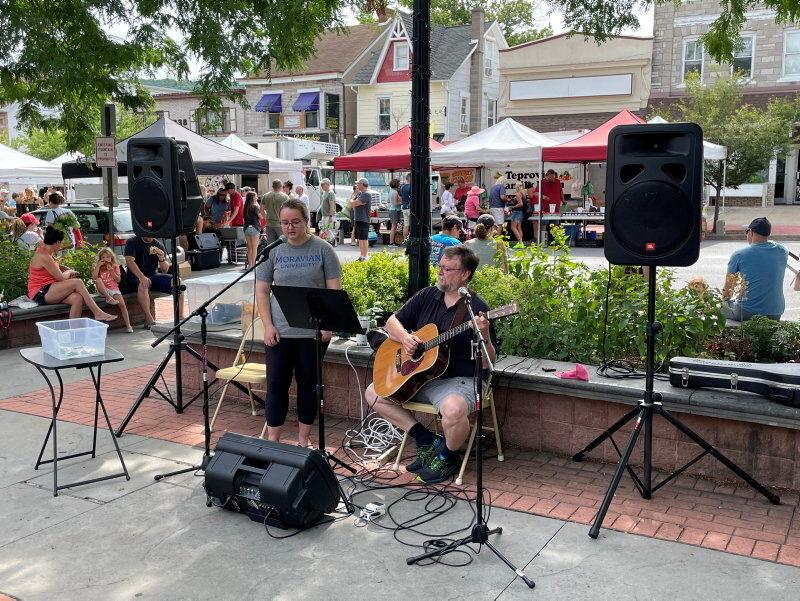 6. Listen locally
More often than ever, when you shop at farmers' markets, you're also supporting your local music scene. Farmers markets reserve local talent, knowing that customers will listen, linger and shop. Artists gain local exposure, which helps them book gigs and build an audience. Sometimes they even get paid!
7. Follow the neighbors
Farmers markets provide a great place to connect with friends and neighbors. Plus, your kids are likely to have a lot more fun at a farmers market than at the grocery store. Some farmers' markets even organize special activities for children and families.
8. Earth Day Everyday
Whether supporting sustainable farming practices, treating animals ethically, or buying food that has traveled a few miles rather than a few thousand (or even across the globe), shopping at markets farmers are generally kinder to the planet.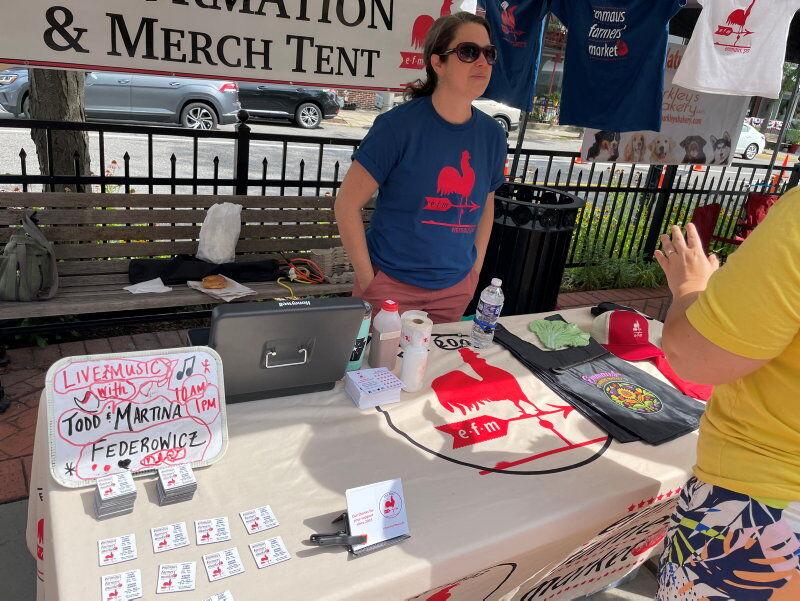 9. Knowledge is power
Farmers' markets provide a great opportunity to gather farmer knowledge – from planting secrets to tips on how best to prepare that kohlrabi or garlic scapes mentioned above.
10. Cheers!
Produce and foods from farmers' markets are typically minimally processed and often grown without the use of pesticides, herbicides, antibiotics, or modified genetics. Local produce grown in season is packed with antioxidants and phytonutrients.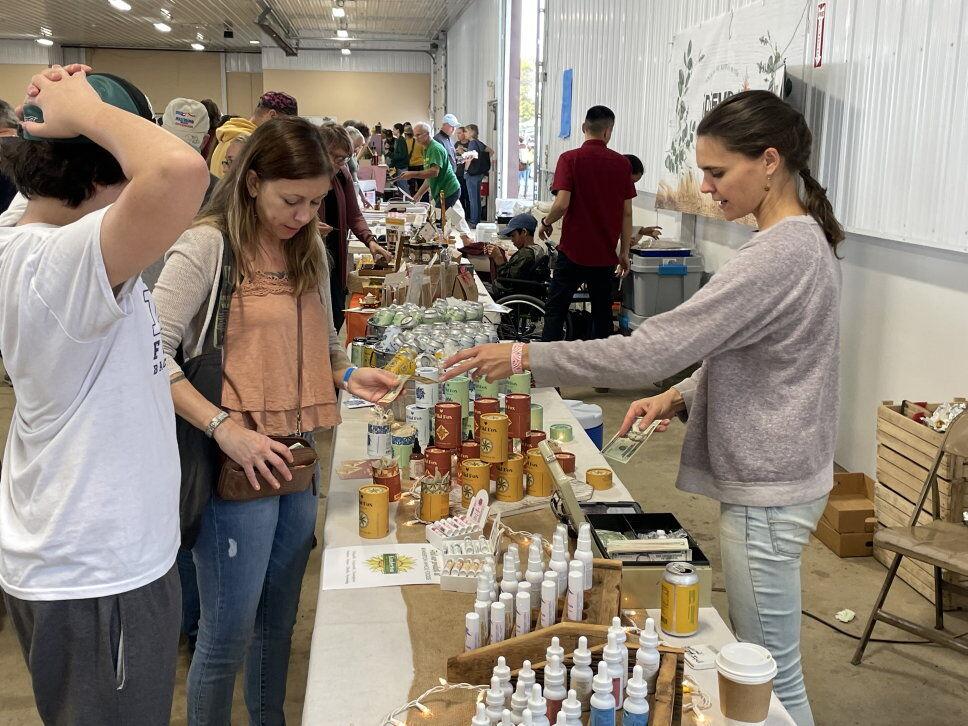 11. Support local family farms and food and medicine artisans
Buying at farmers' markets cuts out the middleman, so farmers get more of your food dollar. This helps them stay in business and keep the cost of their products down.
Happy shopping and don't forget to bring your own bags!
.